Careers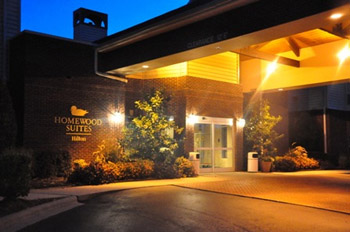 It is Vista Host's philosophy that people are the most important resource for successful management of Vista Host hotels.
At Vista Host we emphasize recruitment: finding the right person for the right job. We enforce all training programs with new associates and ensure that our current training programs are up to date. We also offer a competitive benefits package.
For all levels of management we offer strong incentives to cultivate commitment and performance. Our General Manager bonus plans, for example, allow participants to earn up to 80 % of their salary based on unit operating results
and guest satisfaction scores. We believe that rewarding for performance strengthens the overall financial position of everyone involved from the General Manager to the ownership group. Associates have complete and unparalleled access to the Vista Host Support Office team, insuring that your full potential may be realized and rewarded.
Information technology also extends to Vista Host's personnel selection, management practices, and training methods through the Personality Dynamics Profile System (PDP). PDP identifies the strengths and intensities in people, enabling managers to recognize each associate's success formula and to capitalize on this for their mutual benefit. The process, in the short term, places employees where they can function most effectively. In the long run, it assists managers in building the skills that will enable them to move upward in the company and become leaders of tomorrow for Vista Host. The PDP is quick, accurate, and objective, producing immediate results for a minimum cost.
Vista Host Associate Benefits
Vista Host offers all associates an industry competitive benefits package that includes, but is not limited to:
Short Term Disability
Medical, Dental, and Vision Insurance with Dependant Coverage
Life Insurance
Long Term Disability Insurance
401 (k) Plan
Paid Holidays
Paid Vacation Days
Paid Sick Days/Personal Days
Nationwide Hotel Benefits
Contact: Cheryl Svec
10370 Richmond Ave. Suite 150
Houston, TX 77042
Tel: (713) 267-5800 ext: 126
Fax: (713) 267-5820
Vista Host Recruiting e-mail: csvec@vistahost.com